Hobbit Inspired Home
Posted by John Cummins on Mar 19, 2014 in Featured, Hobbit Inspired Home | 0 comments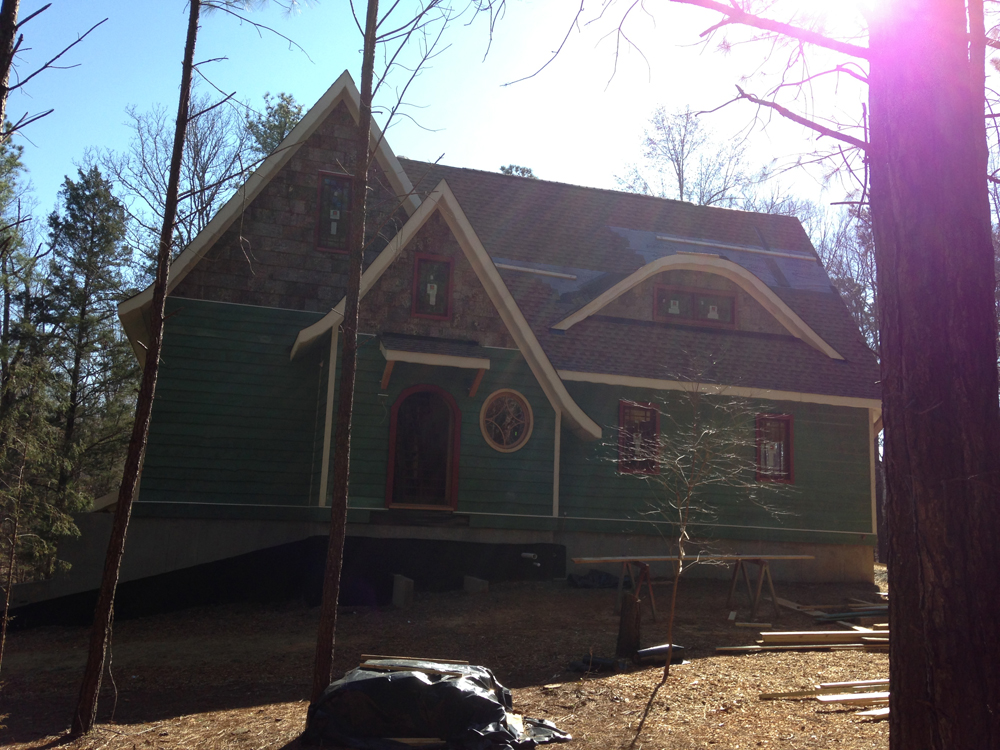 The owner of this new home under construction calls this his Hobbit House. You may understand why when you look at the pictures. I think one could say this house has an organic look and a somewhat whimsical design.  Notice the curved eaves and the eyebrow dormer.
The siding is from a local mill and is roughsawn Atlantic White Cedar. We left one live edge showing so you see the natural curves of the trees in the bottom edge of the siding.  In the gables we used Poplar bark siding which is literally the bark from poplar trees peeled off with a lathe. The exterior casing around the windows also has a live edge and the fascia was custom cut on site to mimic the live edge of a gnarly tree as well.
The interior features timber frame details throughout. The exterior walls were built with 2x6s and are filled with Dense pack Fiberglass for a R-23 wall envelope. We hope to bring more great pictures in the future as the project progresses.