Our success comes from turning an idea into a home and keeping the process enjoyable for our customers. As you are searching for the custom home builder that is right for you, please take some time to read through our client testimonials, browse the Idea Gallery and read about our team. Contact us at any time for referrals and to discuss your own custom home and our building process. We look forward to working with you.
John Cummins, General Manager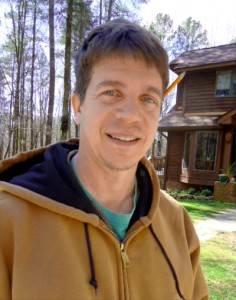 John Cummins, General Manager of Coensol Construction Services, Inc., approaches building with a simple philosophy. " It is all about communication. My job is to understand what my client wants and to become their strongest advocate in achieving these goals. Our task is to see the construction projects through our customers eyes and through our own unique experience advance their ideas even further than they could have imagined."
A Home or addition can be the largest investment made in a lifetime, and John's attention to every step of the process ensures the project not only lives up to the client's highest expectations, but also performs as efficiently as possible, creating savings for years to come.
After graduating from Tulane University in New Orleans and subsequently serving as a U.S. Naval officer, John enrolled in NC State University's civil engineering program while working construction jobs to help pay his way through his degree. "I came to the realization that my calling was to create through construction, and I set about to apprentice myself to the best in the construction business.
I was determined to learn all there was to know." In 1995 John was awarded his North Carolina general contractors license. He maintains this license, while continuing to better his abilities through his interest in green building technology, and building science in general. "I really enjoy the problem solving aspect of building and the opportunity to build a structure that surpasses client expectations of quality and surprises them pleasantly regarding budget." John's excellent reputation is easily verified with a list of references upon request.
John resides in Chatham county on a small farm with his wife Julie and two children, Boone and Elly, along with numerous and curiously-named animals.
Paul Sacca, Sales Manager & Support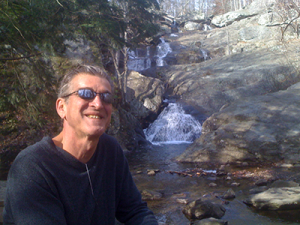 Paul Sacca, graduate of HBS, takes time to understand and inform each client so that together Coensol Construction Services, Inc. and the client enter the project with sound expectations and a firm timeline.
As the man in charge of payables and receivables, he ensures on-time payments while establishing the legal conformity of all subcontractors and aspects of the business.
Building a custom home is about you – from the functional flow of your home to the special items that you have to have.
From initial concept until move-in day, we use our unparalleled skills and expertise in building custom homes to ensure your vision becomes reality.
We can customize any size home from 1300 sq ft to 8000 sq. ft and from the low $200s to over $1 million. Based in Pittsboro NC, we can build your custom home on land anywhere in the Raleigh-Durham-Chapel Hill area.
We are fully licensed (GC No 73612) and insured general contractors
in the state of North Carolina.
New Custom Homes
Kitchen & Bath Remodels
Home Additions
Solar, Water, and Photovoltaic Systems
Decks & Sunrooms
Call us now!
919-524-7479

We are a Lead-Safe
Certified Firm
Common renovation activities like sanding, cutting, and demolition can create hazardous lead dust and chips by disturbing lead-based paint, which can be harmful to adults and children.
To protect against this risk, on April 22, 2008, EPA issued the Renovation, Repair and Painting Rule.
It requires that firms performing renovation, repair, and painting projects that disturb lead-based paint in pre-1978 homes, child care facilities and schools be certified by EPA and that they use certified renovators who are trained by EPA-approved training providers to follow lead-safe work practices.
Individuals can become certified renovators by taking an eight-hour training course from an EPA-approved training provider.