Traditional Custom Home
Posted by John Cummins on Mar 19, 2014 in Featured, Traditional Homes | 0 comments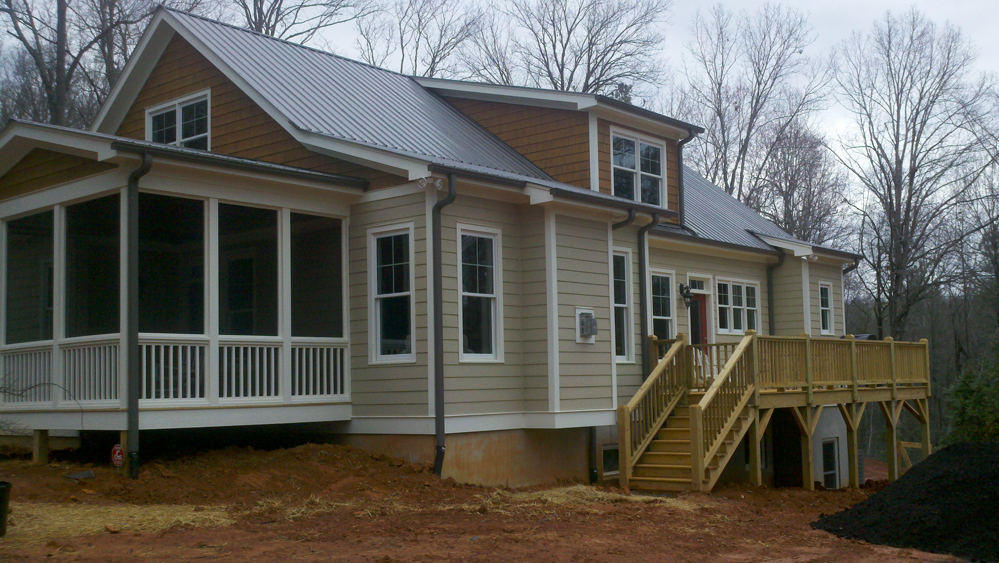 This house has had an interesting evolution. This customer had a nice parcel of family land and a collection of loose ideas and photographs. The design evolved and formed into an end product which was a very satisfying experience for ourselves and the customer.
The house plan was modeled for energy performance before the first hole was dug which allowed us to do cost benefit analysis of different performance options. This house has a geothermal heat pump with a spare buffer tank which allows byproduct heat from the heat pump to supply approximately 65% of the hot water at no extra cost.
Spray foam was chosen for insulation. The 2×6 exterior walls which are a Coensol standard building practice allow for more insulation in the thicker cavity. Advanced framing techniques including insulated headers allow for more insulation per square foot of wall and fewer thermal breaks in the building envelope. These techniques are something that we employ in every home regardless of price range.